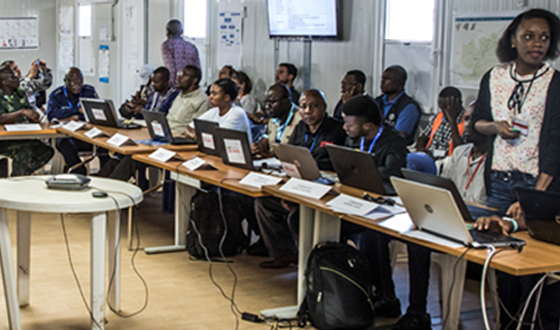 March 1, 2022 -- As COVID-19 has made clear, national boundaries are meaningless to viruses – a statement of the obvious that is evermore true in our increasingly crowded and interconnected world. To catch outbreaks before they spread unchecked, countries need systems that make it as easy for surveillance data and preparedness plans to move across borders as it is for viral pathogens.
Yet, to date, the vast majority of the focus, and funding, for health emergency preparedness has been focused at the country level, and, to a somewhat lesser extent the global level – leaving few resources available for helping countries strengthen immediate cross-border collaboration. Two new HEPR Program grants are working support that missing middle.
In the East-Asia and Pacific region, a World Bank team is using HEPR Program funding to help partners in Southeast Asian better map the status of One Health in the region and to partner with ASEAN and with selected countries to design a regional project on One Health. This approach was launched in October 2021. Since then, the team has mapped donor and project landscape and tailored its planned activities accordingly; started preparing the assessment report; worked with ASEAN counterparts to build buy-in; and started ongoing discussions with candidate countries for the first phase of the project.
In Africa, the HEPR Program is supporting the East Central and Southern Africa Health Community to improve cross-border coordination of health emergency preparedness efforts in Malawi, Mozambique, Rwanda, Tanzania, and Zambia, with support through which member countries select peers to serve as external assessors to carry out independent assessments of the countries' plans and capacities for health emergency preparedness and response.